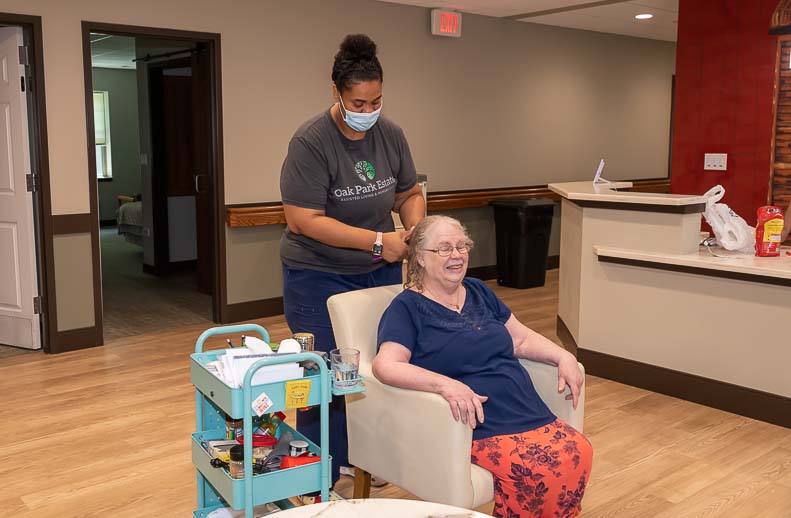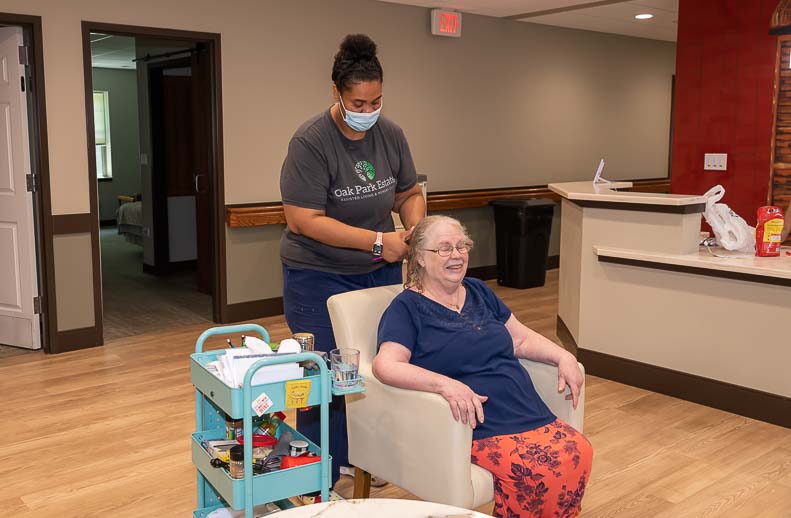 Personal Grooming
Does it seem like buttons shrink? Some things just get more difficult with age, and our staff are there to help. 
We will assist with using the bathroom, showering, dressing and grooming, getting around, cleaning and more.
At Oak Park we specialize in caring for your loved ones
We are here to answer your questions. Talk to us today!