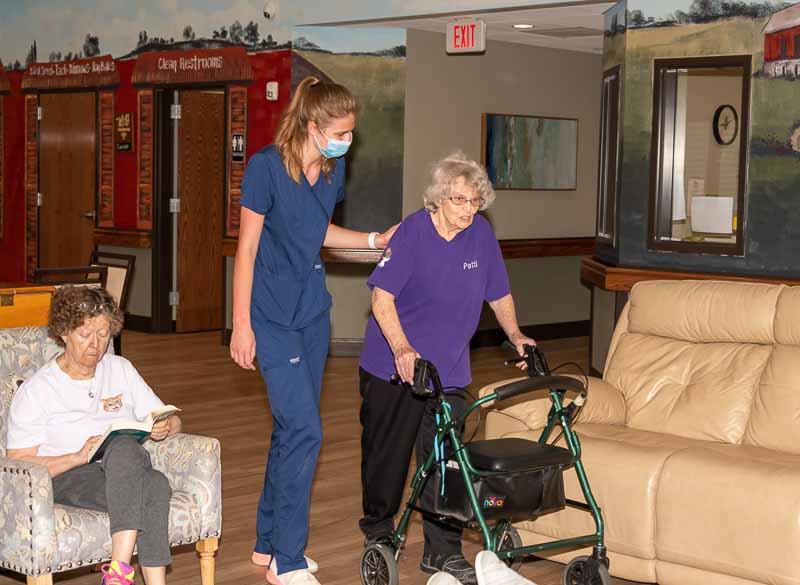 Safe & Secure
Resident safety is our No. 1 priority at Oak Park, and we ensure our residents are secure and safe at all times, including keypad-protected entry and constant supervision.
In addition, we take every precaution with residents' health, closely monitoring for illness of any kind, deep cleaning and disinfecting our facility and living spaces, and other measures to protect them. Assistance is just a call-button away at any time for our residents.
At Oak Park we specialize in caring for your loved ones
We are here to answer your questions. Talk to us today!