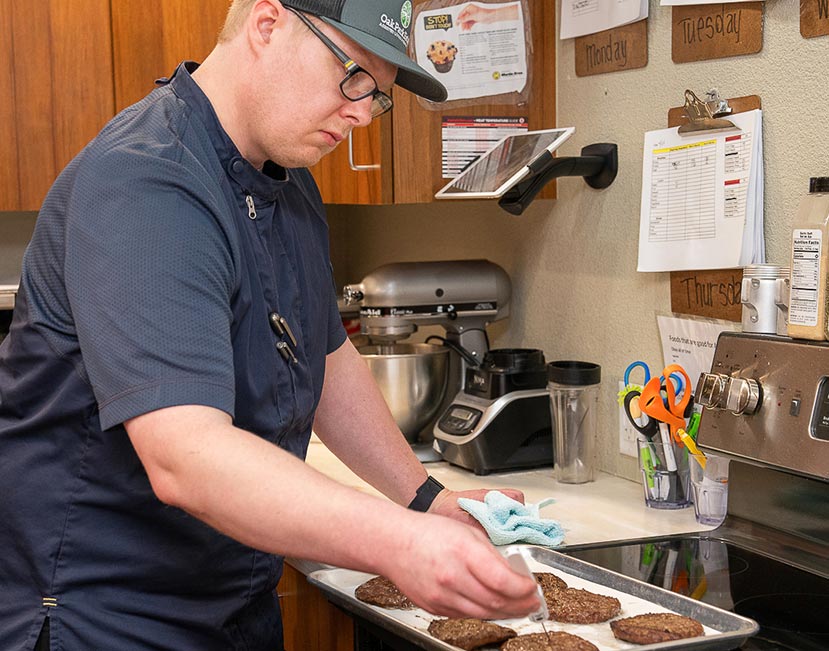 Professional Chef/Kitchen
Good food does more than fuel the body; It feeds the soul. Oak Park Estates provides fresh, delicious food and a pleasant dining experience for residents' daily Enjoyment, including:
3 Meals a Day
Fresh, Locally Sourced Food
Accommodations for Special Diets
Experienced Culinary Staff
Restaurant-style Dining
We serve snacks throughout the day
A Professional Kitchen
Our experienced cook and head-of-kitchen has extensive culinary experience in the restaurant business and is committed to providing residents with nutritious, appealing meals and friendly service.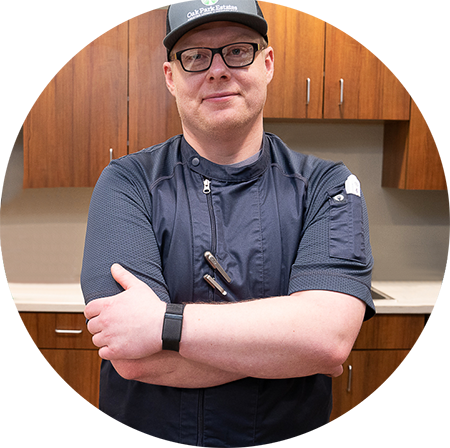 Delicious is on the Menu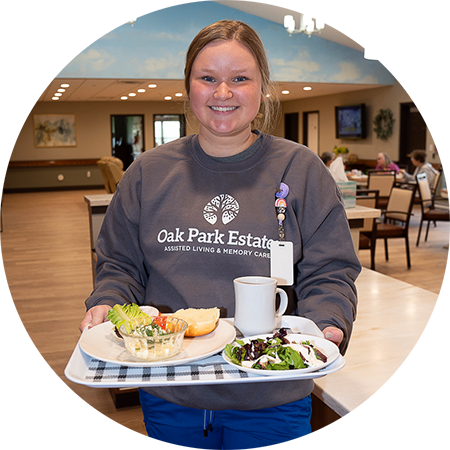 In search of an assisted living place that does food and dining really well? Oak Park is raising the bar for senior nursing care food service.
Our priority is meeting residents' nutritional and dietary needs with fresh, flavorful meals every day.
Comfortable Dining
We provide a restaurant-style experience for residents who may choose from a selection of entrees every day.
Meals are not formal affairs, though. Just like dinner at home, mealtime at Oak Park means good food, plenty of laughter and an enjoyable, social experience.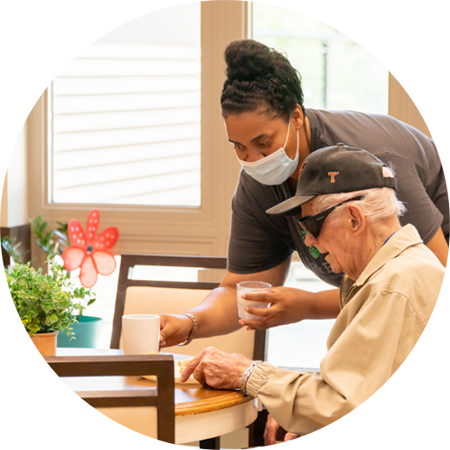 Locally Sourced Foods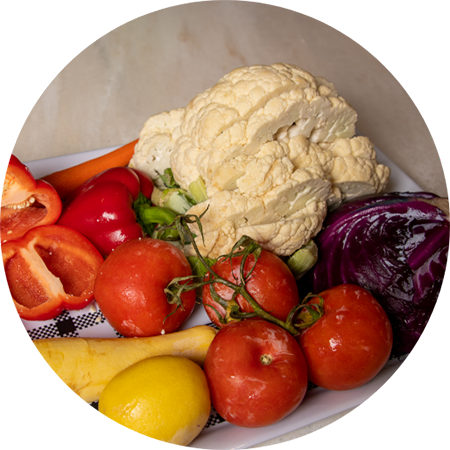 One of the advantages of our location in Cedar Falls-Waterloo is the ability to tap into Iowa's farm-to-table network.
Our kitchen staff shops local and seeks out small business partnerships to provide our residents with farm-fresh produce and nutritious meals.
At Oak Park we specialize in caring for your loved ones
We are here to answer your questions. Talk to us today!