Life at Oak Park
We want our residents to enjoy their time at Oak Park Estates.
We provide a wide range of activities to allow each person to engage with their peers and the staff; from exercise, gardening and bingo to music, cooking and crafts.
These hands-on, enriching activities help keep the residents active and engaged both mentally and physically.
Music
Our residents love music, and it's a great way to remind them of their younger days and engage their minds.
We have piano players, singers, and other musicians on a regular basis performing live concerts.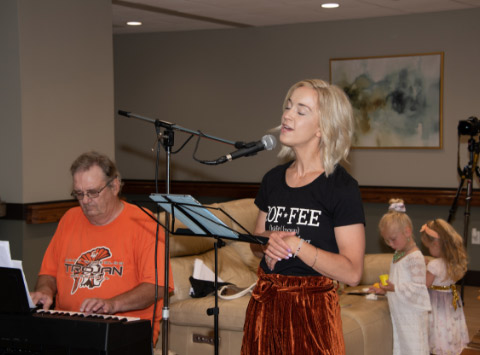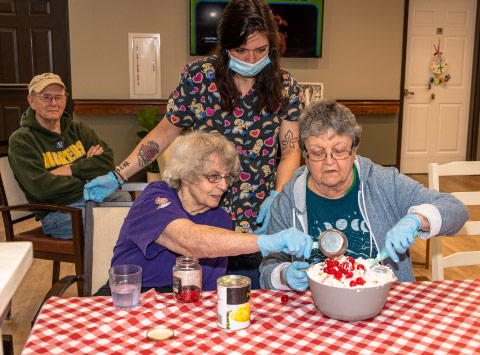 Baking & Cooking
Many residents love to bake and cook, and we provide a kitchen to let them get creative!
These supervised sessions help residents exercise their brains and practice their hand-eye coordination skills.
Exercising & Staying Active
Our staff creates unique workout and exercise programs tailored to each of our residents to meet their needs and ensure everyone is staying healthy and active.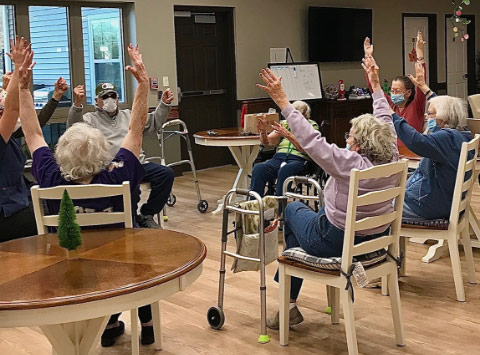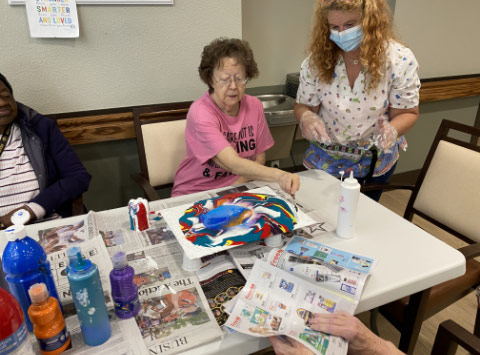 Crafts
Arts and crafts are a great way to engage our residents and help them express themselves.
Whether it's painting, quilting or drawing, we provide the time and space for everyone to participate.
Cards & Games
Games like bingo, euchre, rummy, and more are a great way to get our residents to socialize and keep their minds active.
We provide the space and time for our residents to channel their inner card shark!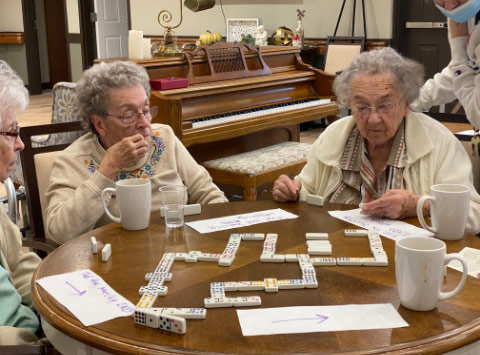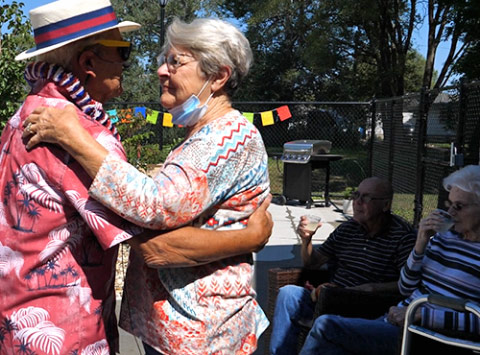 Out & About
Oak Park Estates understands that outdoor time is important for residents to stay active both mentally and physically. Our grounds provide a beautiful backyard environment, with bike trails and gardens to explore. We also frequently hold special events like BBQs and movie outings.
Family Visits
Our residents are like family to us, and their families are welcome at Oak Park.
Stop by our home for a visit, join a card game, or enjoy a BBQ with your loved one.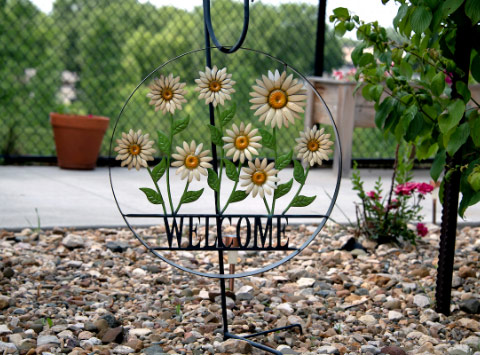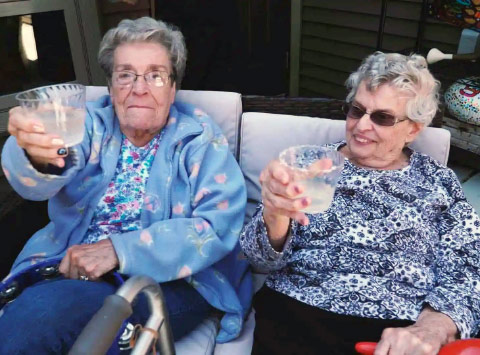 Social Hour
Everyone needs to unwind a little now and then! Our social hour on the patio helps our residents socialize in a fun, community setting when weather permits.
Drinks included!
Visiting Animals
Everyone loves animals, including our residents!
We frequently bring cats, dogs and other animals for everyone to engage with.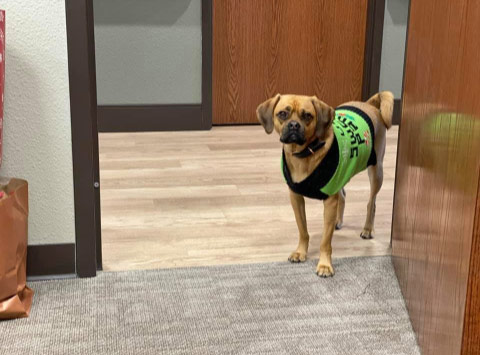 And more! We are always planning new activities to do at Oak Park Estates.
At Oak Park we specialize in caring for your loved ones
We are here to answer your questions. Talk to us today!